Things to Look for in Choosing a Luxury Condo Near Pasig
2 Min. Read
What should you look for in choosing a luxury condo near Pasig City?
Developer's reputation and expertise
Design and unique architecture
Customization options
High-quality materials and fixtures
World-class amenities
Overview

By considering key elements, you can ensure that your investment in a luxury condo near Pasig matches and exceeds your expectations for an extraordinary living experience.

Look for luxury condos that offer various floor plans and layout options, allowing you to tailor your living space to your lifestyle and preferences.

It's crucial to consider the developer's background and track record. Look for developers with a history of crafting luxurious residences, as this speaks to their commitment to quality and innovative design.
With the city's dynamic growth, the options for luxury condos near Pasig have multiplied, offering a lifestyle of elegance, convenience, and opulence. However, amidst this array of choices, it's essential to know precisely what to look for when selecting your luxury abode. 
In this article, we will take a look at the key elements that define upscale living in Pasig, ensuring that your investment not only matches your expectations but also exceeds them.
Developer's Reputation and Expertise
When exploring options near the city, it's essential to examine the developer's background and credentials. You may look for developers with a history of crafting luxurious residences and iconic landmarks because their knack for consistently blending architectural marvels with practical living spaces speaks volumes about their dedication to top-notch quality and innovative design.
A developer's reputation is more than just a name—it promises unparalleled craftsmanship, meticulous attention to detail, and a commitment to enhancing the urban fabric with masterful creations. When you opt for a condominium backed by a reputable developer, you ensure that your investment is in the hands of visionaries who understand and cater to your aspirations for an extraordinary living experience.
Design and Unique Architecture
These residences are more than just places to dwell; they are exquisite expressions of artistry, sophistication, and individuality. As you explore your options, it becomes evident that design aesthetics and architectural uniqueness set certain luxury apartments apart from the rest.
From captivating exteriors to thoughtfully curated interiors, a finely crafted unit effortlessly harmonizes style and functionality. Whether it's the graceful contours of the building, the interplay of light and shadow, or the seamless integration of indoor and outdoor spaces, a well-designed condo immerses you in a realm of refinement. Each day becomes a celebration of beauty, inspiration, and elevated living.
Customization Options
Customization is a significant factor when choosing a condo near Pasig. Luxury condos offer a range of floor plans and layout options, allowing you to tailor your living space to your lifestyle. This flexibility ensures that your home aligns with your preferences, whether you need spacious areas for entertaining or cozy corners for relaxation.
High-quality Materials and Fixtures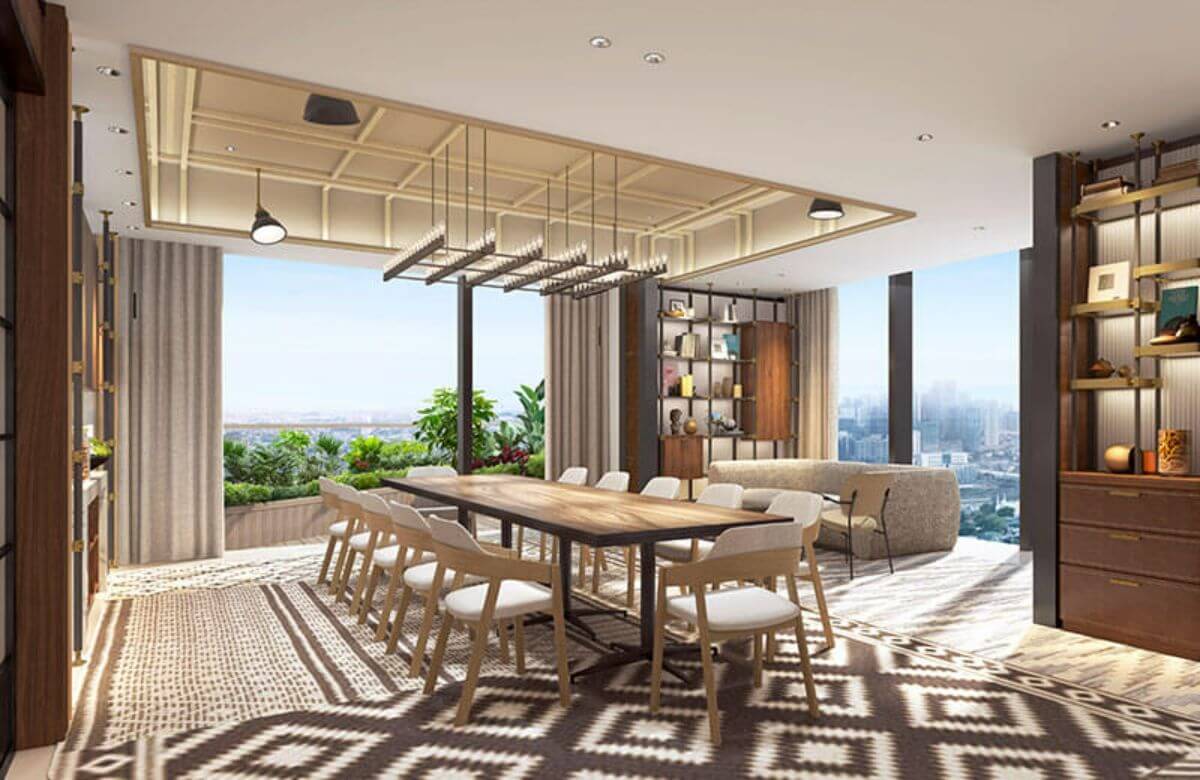 Quality craftsmanship is a defining feature of this kind of living. It ensures that every aspect of your residence reflects elegance and durability. When considering your future home, inspect the materials used in construction. High-quality materials not only enhance the property's aesthetics but also contribute to its longevity.
Look for condos that feature top-tier hardwoods, genuine stones, plush carpets, sleek marble surfaces, premium metals, and advanced technologies for enhanced comfort and convenience. Opting for these kinds of units that prioritize quality means investing in a home where every detail has been meticulously chosen to offer an exceptional living experience.
World-Class Amenities
Imagine stepping into a world where your every desire is catered to within the confines of your residence. Enjoy a morning swim in a stunning pool with sweeping city views and rich vegetation, and recuperate at the end of a long day in a tranquil spa hideaway, where wellness treatments soothe your worries. These are the sensations that come with living in a condo.
For those who relish an active lifestyle, you get to have a state-of-the-art fitness center at your disposal, equipped with the latest exercise equipment and guided by expert trainers. These amenities are thoughtfully designed to align with your preferences, ensuring that every moment spent in your condo reflects the luxury and opulence you've chosen to make a part of your life.
Key Takeaway
Investing in a luxury condo near Pasig City is not just a purchase; it's a strategic investment in your future. From the elegant architectural details that define the exterior to the lavish amenities that adorn the interior, Laya by Shang Properties ensures that every aspect of your living experience embodies luxury. The developer's sterling reputation, commitment to quality, and dedication to creating a lifestyle of refinement further solidify Laya's position as a premier choice for luxury condos near Pasig City.
As you embark on your journey to a life of indulgence and exclusivity, let Laya be your gateway to a truly elevated living experience. Contact us now!
Live in a place that inspires
Share your details here or email us at hello@layabyshang.com and we'll attend to your queries as soon as we can.