Factors to Consider When Looking for A Condo
As you navigate the world of real estate, several crucial factors come into play, shaping your ideal living space particularly condos for sale in Ortigas. From location and amenities to lifestyle compatibility and investment potential, each facet contributes to the overall experience.

Accessible Location
When it comes to real estate, location is the ultimate decision factor. Consider the neighborhood's accessibility to your workplace, schools, healthcare facilities, and leisure spots. Access to public transportation and major roads can significantly impact your daily commute.

Amenities that Suit Your Lifestyle
Picture yourself sipping your favorite drink in a rooftop lounge with stunning city views or, perhaps you prefer to unwind in a spa-like wellness center after a long day. The amenities offered by the condo can greatly enhance your quality of life. Think about what matters most to you, whether it's a pool for relaxation, a fitness center to stay active, or communal spaces to connect with your neighbors.

Future Prosperity
An Ortigas condo for sale is more than just bricks and mortar; it's an investment in your future. Research the reputation of the builder and developer to ensure they have a track record of delivering quality projects. Reading reviews and visiting other properties they've developed can give you insight into the standards you can expect.
Trust in the Developer
Before making a purchase, it's essential to delve into the background of the area's developer. The legacy of excellence and dedication of Shang Properties to deliver top-tier properties indicate that Laya is crafted with the utmost precision and integrity.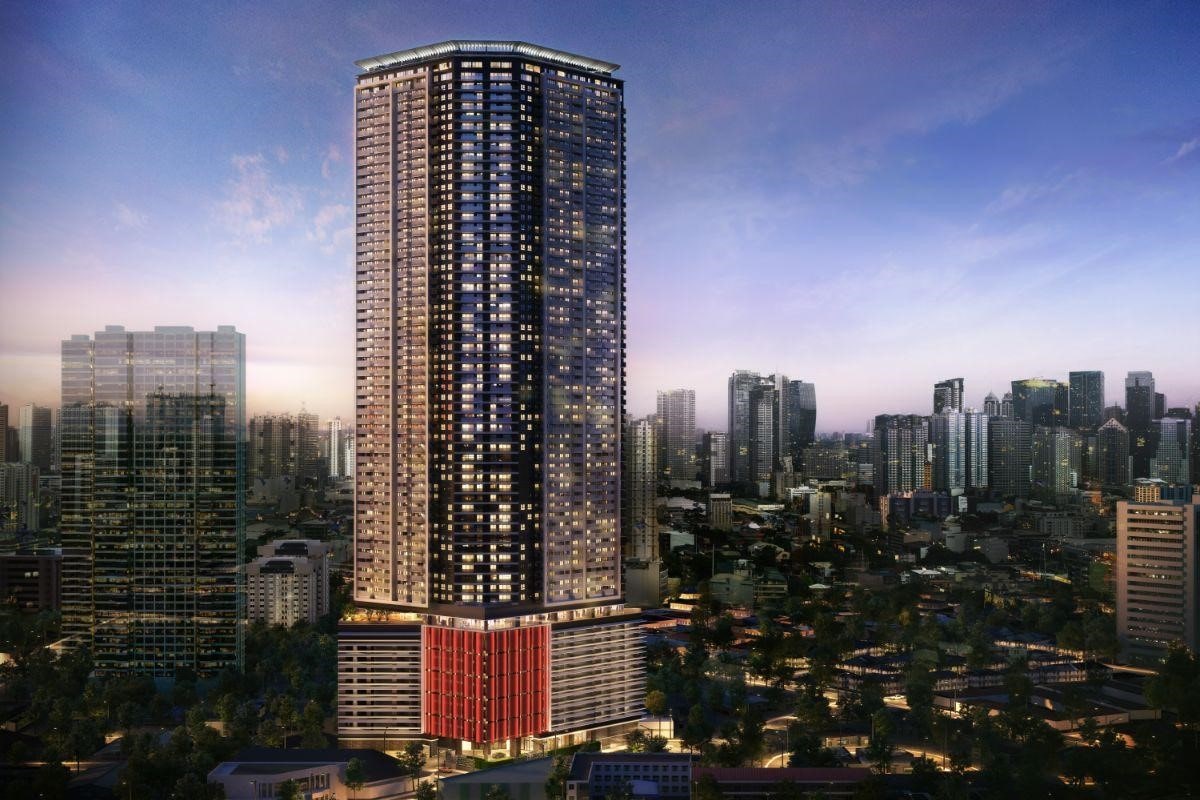 Why Ortigas is an Ideal Location for Condo Owners
Ortigas stands tall as one of the most coveted and prime locations for condo owners in the Philippines. This bustling district offers an exceptional blend of urban convenience, vibrant lifestyle, and accessibility, making it a top choice for those seeking a sophisticated and modern living experience.

Central Business Hub
Ortigas is a thriving business and financial district, home to numerous corporate headquarters, multinational companies, and business centers. Owning an Ortigas condo for sale puts you within walking distance or a short commute from your workplace, saving precious time and energy for other pursuits.

Ideal Location
Situated at the crossroads of major cities in Metro Manila, Ortigas offers easy access to other key areas such as Makati, Quezon City, and BGC. This strategic location allows you to reach various destinations with less travel time, giving you the freedom to enjoy life to the fullest.

Dynamic Lifestyle and Entertainment
Discover a vibrant lifestyle when you purchase a condo for sale in Ortigas. The district has an abundance of entertainment options. From high-end shopping malls to trendy dining spots, and exciting nightlife, you'll never run out of things to explore and experience.
Unlocking Elevated Living: The Advantages of Condo Ownership
Purchasing a condo for sale in Ortigas is not just an investment in real estate; it's a decision that can significantly enhance your lifestyle in various ways. These living spaces offer a unique blend of convenience, amenities, and community, making them an appealing option for individuals seeking a modern and upscale living experience.

Convenience
Condos are often strategically located in the heart of urban centers, putting you close to major business districts, entertainment hubs, shopping malls, and dining hotspots. Embracing condo living means you'll spend less time commuting and more time indulging in vibrant city life.

Low Maintenance Living
One of the perks of an Ortigas condo for sale is the low-maintenance lifestyle. Say goodbye to the worries of landscaping, exterior upkeep, and property repairs. Condo associations typically take care of exterior maintenance and common areas. This allows you to focus on enjoying your living space without worrying about tedious chores.

Active Lifestyle Opportunities
Condos come with a wide range of luxurious amenities, such as fitness centers, swimming pools, rooftop terraces, concierge services, and more. Access to nearby parks, jogging paths, and recreational facilities encourages residents to lead healthier and more active lives.

Enhanced Security and Safety
Most condos for sale in Ortigas are equipped with advanced security measures, including 24/7 surveillance, secure access points, and dedicated personnel. This heightened level of security provides peace of mind, especially for individuals who value safety.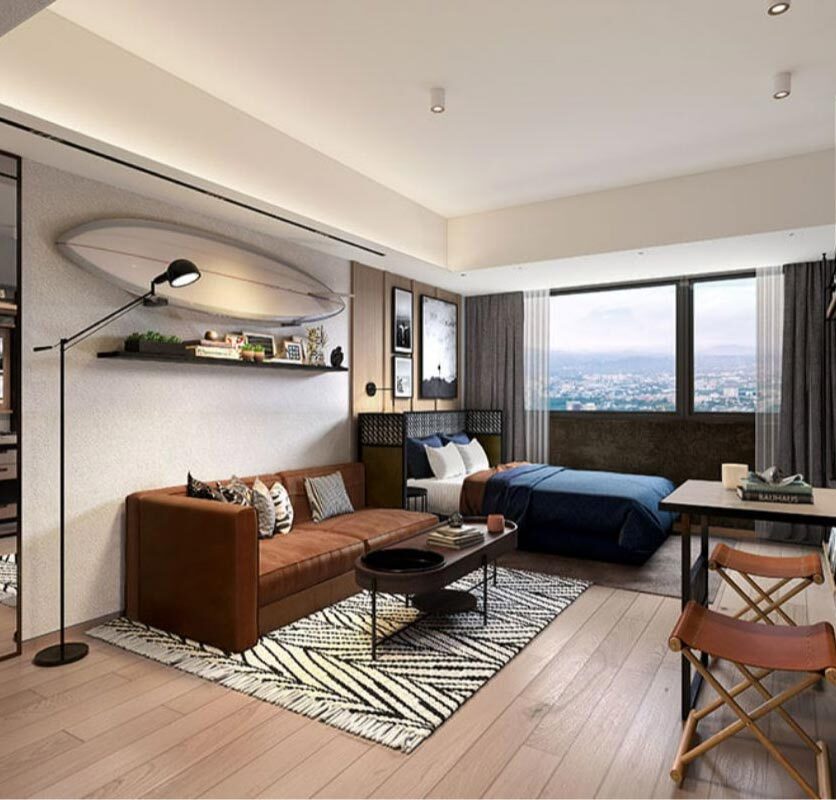 Studio Condos at Laya by Shang Properties
Studio condos, celebrated for their distinctive allure and ingenious space utilization, resonate with urban explorers, dynamic professionals, and those seeking a more streamlined lifestyle. Encompassing the "less is more" philosophy, these compact abodes weave a tapestry of substance within their artfully designed living spaces.
In the heart of bustling Ortigas, Laya by Shang Properties breathes life into this contemporary ethos. Our offering spans an exceptional selection of chic studio condos for sale in Ortigas, all meticulously designed to embody efficiency, simplicity, and enduring elegance. This isn't merely a presentation of Ortigas condos for sale; it's an invitation to embrace a lifestyle curated with thoughtfulness and sophistication.
Within Laya by Shang Properties, you'll discover four distinct units, each catering to your needs. Ample space for dining, living, and rest harmoniously coexist, complemented by well-appointed bathrooms and washer-dryer facilities.
Unit D: 34 sqm / 365 sqft

Unit G: approx. 33 - 34 sqm / 355 - 365 sqft

Unit N: approx. 34 - 35 sqm / 365 - 367 sqft

Unit P: approx. 33 - 34 sqm / 355 - 365 sqft
These units form the canvas upon which you can paint your daily life, offering a haven that encapsulates the essence of efficient and elegant living.