The Benefits of Owning a Condo in Pasig
Owning a preselling condo in Pasig City has several benefits if you're looking for the ideal fusion of urban convenience and a dynamic lifestyle. From its strategic location to its commitment to sustainable living, here are the compelling benefits that await you:

Convenient Access to the Rest of Metro Manila
Situated at the heart of the bustling Metro, this strategic location offers you not only a practical commute to work. With its dynamic and central placement, it provides the ideal backdrop for you and your loved ones to embark on a new chapter of shared experiences and captivating discoveries.

Proximity to Essential Lifestyle Hubs
You will just be a short drive from the lifestyle center that can meet all of your needs if you acquire a preselling condo in Pasig. Experience the rush of retail therapy in the close-by shopping malls, indulge in decadent cuisine at renowned eateries, or relax in one of Pasig's green spaces.

Accessibility to Major Business Districts
With the convenience of being in proximity to vital commercial hubs, you'll optimize your daily commute, allowing for an optimal work-life balance. If your professional pursuits lie in Ortigas, Makati, or BGC, your Pasig condo places you conveniently close to these thriving business districts.

Fit-for-purpose Living Area
Condominiums in the city are carefully planned to maximize space and utility, ensuring a living environment that is suitable for its intended use and precisely suits your way of life. Each square meter is utilized to the fullest extent possible, resulting in the convenience and comfort you deserve. Live a life where everything in your house has a function and daily life is enjoyable.
Why Investing in a Pre-Selling Condo in Pasig is Your Optimal Choice
Nestled within Pasig City's dynamic urban landscape lies a haven of abundant amenities and a lifestyle seamlessly merging modernity and convenience. This establishes Pasig as a coveted destination for urban dwellers and investors alike. 

Secure a Unit in the Best Location
Investing in a preselling Pasig condo lets you secure a prime unit location. Developers present diverse unit options in well-connected areas close to amenities, transport, schools, and commerce. Early action ensures ownership in a sought-after locale poised for substantial value growth.

Get Better Pricing Deals
Developers often introduce lower initial rates for preselling condos in Pasig to reward early adopters and stimulate engagement. As the project advances and demand escalates, property values are projected to surge, rendering pre-sale prices notably budget-friendly in contrast to later phases.

Prepare Your Future Home
This allows ample time to ready your next abode. You can be among the first residents during construction and enjoy the advantages of newness and customizable features. This extended period empowers you to craft a home tailored to your preferences, including interior decor, furniture, and personal touches.

Earn a Significant ROI
Investing in a preselling Pasig condo offers the potential for notable returns. Property value tends to rise during development and post-construction. When completed, the condo's market price could substantially increase, enabling you to earn appreciation. Whether renting out or selling in the future, this can lead to a lucrative ROI.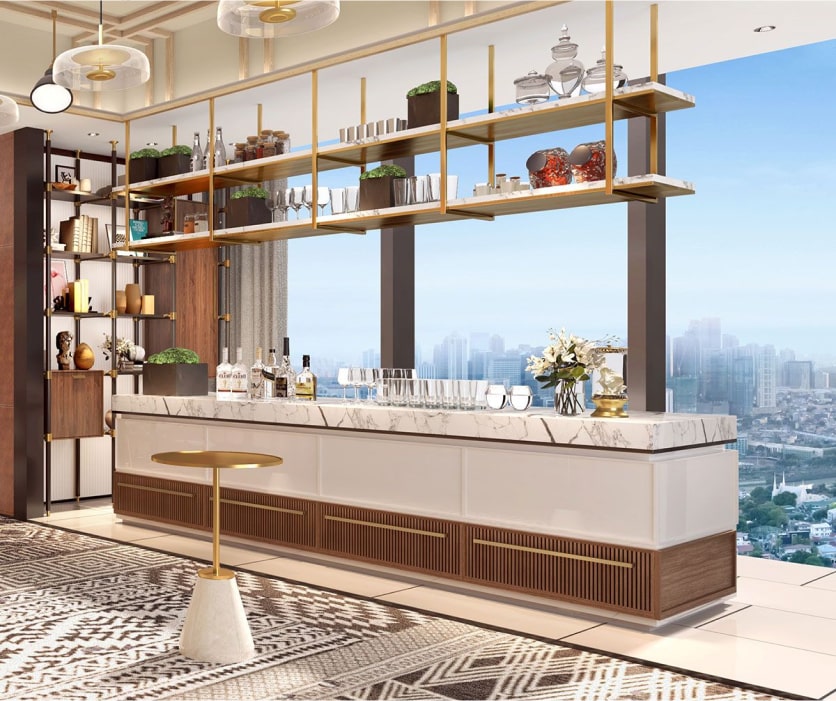 Seize the Ultimate Opportunity with Laya by Shang Properties: Your Premier Preselling Condo Investment in Pasig
Investing in Laya by Shang Properties is an opportunity that embodies convenience, security, and community living. Crafted with care, this preselling condo in Pasig offers an aspirational lifestyle through strategic location, modern amenities, and robust security. Laya presents the ultimate chance to elevate living and make a sound real estate investment.

Live in a Highly-Strategic Location
Laya is perfectly positioned along Christian Route in Brgy. Oranbo, Pasig City, and offers unrivaled convenience and connectivity. With easy access to commercial hubs, corporate offices, and Ortigas Center, it is ideal for professionals seeking a hassle-free commute. Proximity to C5 Road ensures effortless connections to key destinations including the airport and railways.

Experience Curated Modern Lifestyle
Laya, a preselling condo in Pasig, offers carefully planned units designed for comfort and space optimization. Choose from studio, one-bedroom, two-bedroom, or three-bedroom options to suit your needs. Each unit at Laya by Shang Properties boasts painted walls, laminated wood floors, fashionable fittings, and ample storage space. With a perfect blank slate, Laya by Shang Properties becomes your canvas to craft your dream home.

Benefit from Robust Security and Privacy Systems
At Laya by Shang Properties, your safety and privacy are paramount. CCTV systems continuously monitor the lobby, elevators, and amenity areas, providing 24/7 surveillance. Regulated entry using access cards adds an extra layer of security. A centralized fire detection and protection system ensures safety. This preselling condo in Pasig offers a secure living environment, giving you peace of mind with its stringent security measures.

Enjoy a Strong Sense of Community
Laya by Shang Properties isn't just a condo; it's a thriving community that encourages social interaction and cultural enrichment. Thoughtfully designed amenities, including swimming pools, fitness centers, play areas, and serene lounges, create spaces for residents to connect and unwind. This preselling condo in Pasig cultivates a cohesive community spirit, offering much more than just a residence.
Laya by Shang Properties Unit Floor Plans
From cozy studios to spacious three-bedroom layouts, each floor plan is a reflection of modern living tailored to your needs. Discover the perfect space that resonates with your lifestyle aspirations.
Studio
Laya's studio unit features versatile and open floor plans with kitchen, living and dining, and bathroom areas, providing the flexibility to make the most of your studio unit's space.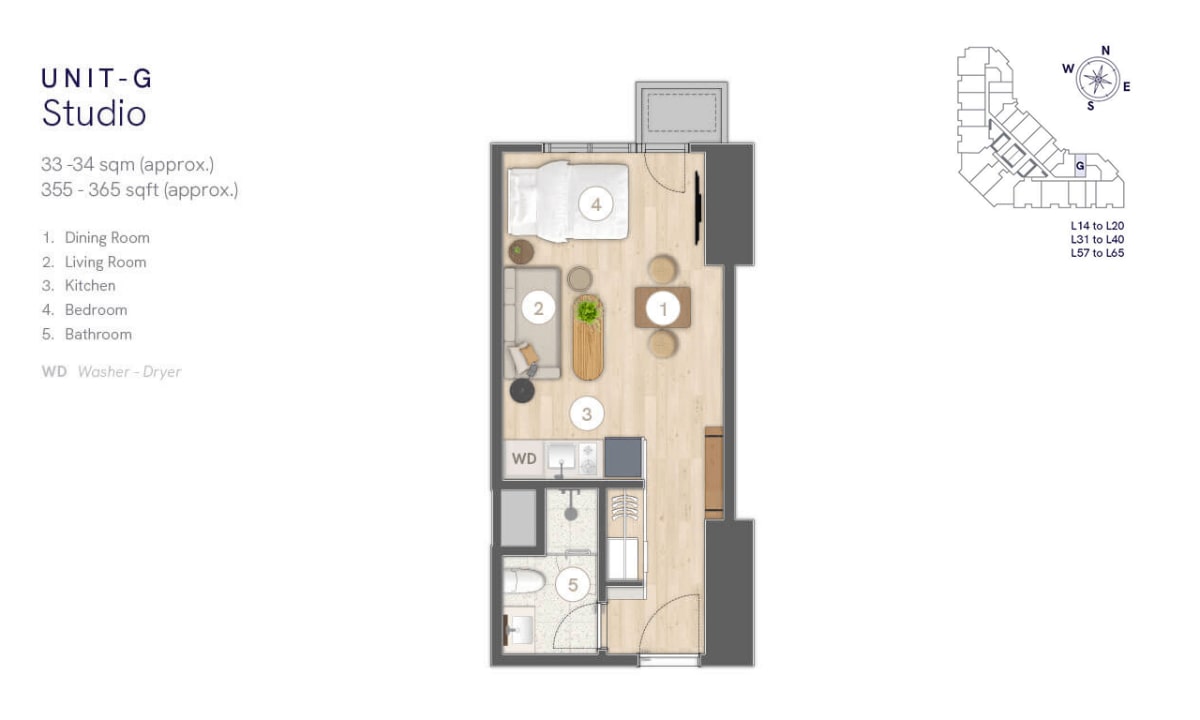 1-Bedroom
Experience enhanced privacy and space in our one-bedroom units where the bedroom is tucked away from the main living area. These units cater to young couples or singles, offering a cozy living environment that includes a bedroom, living room, dining area, kitchen, and bathroom. Enjoy the convenience of condo amenities combined with a dedicated bedroom space for added privacy.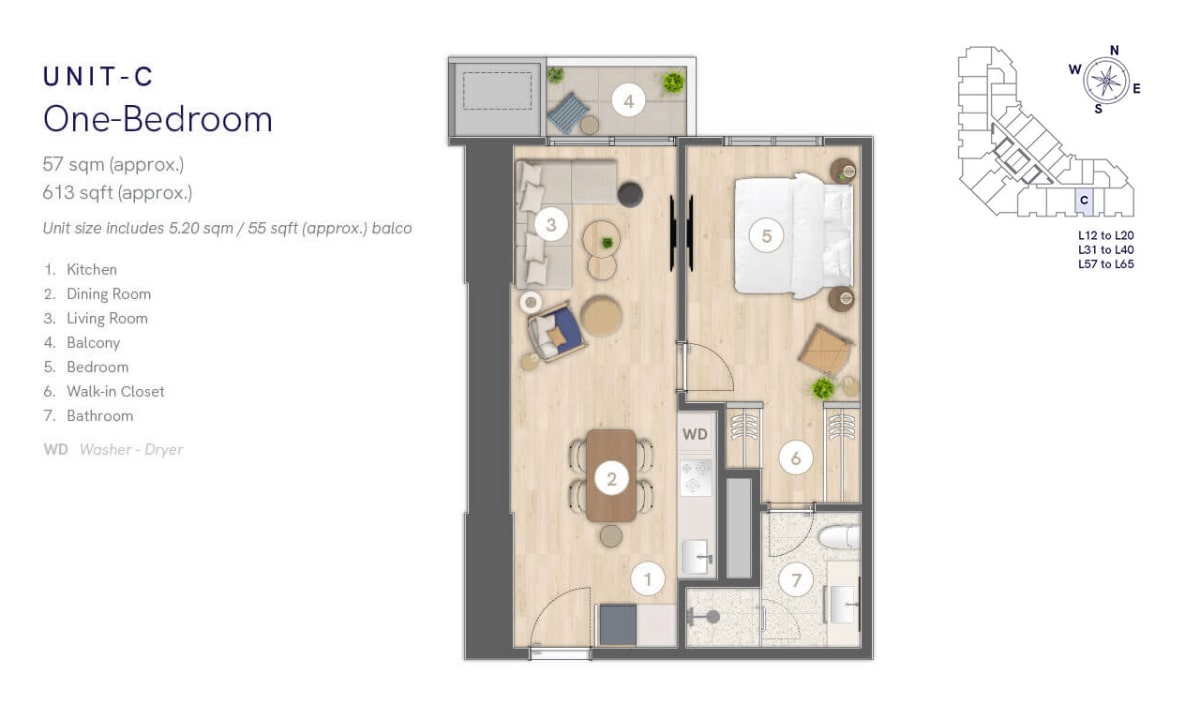 2-Bedroom
Ideal for small families or individuals seeking extra space, Laya's two-bedroom units offer versatility for a home office, guest room, or personal haven. Featuring two separate bedrooms, a living room, a dining area, a kitchen, and two bathrooms (including an ensuite to the master bedroom), these preselling condo units in Pasig provide ample room for both comfortable living and hosting guests.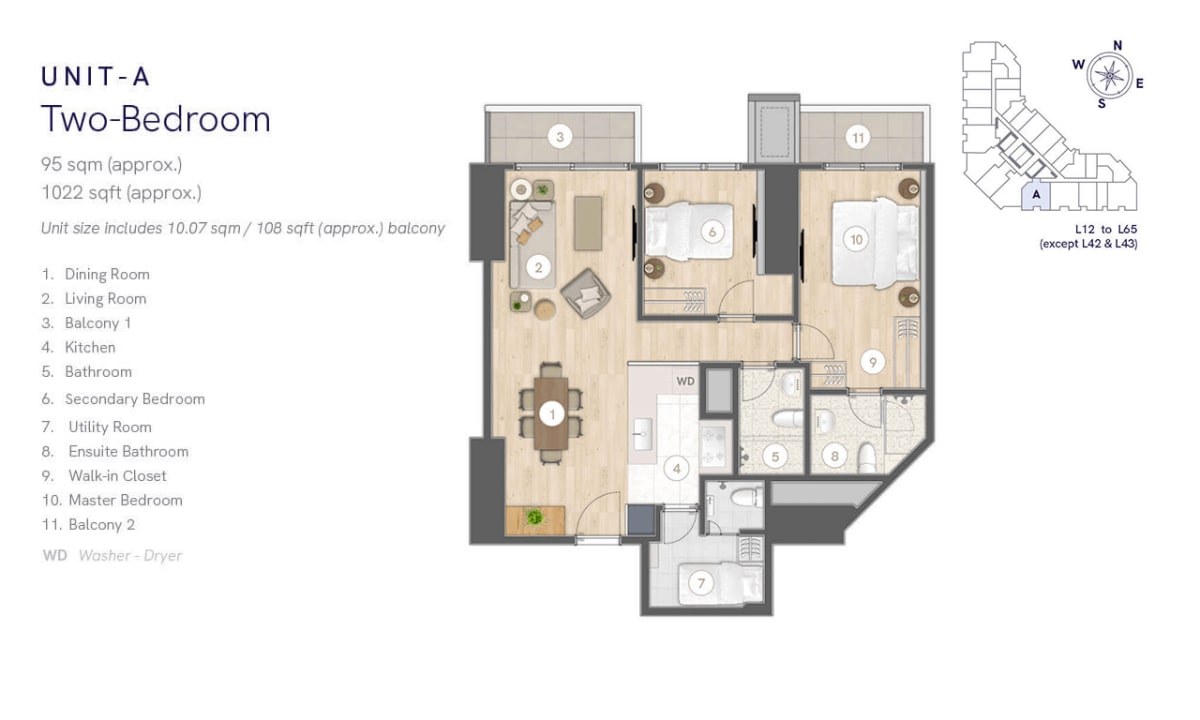 3-Bedroom
Our three-Bedroom units offer expansive living space, ideal for larger families or those who appreciate roominess. These preselling condo units in Pasig typically include a master bedroom with an ensuite bathroom, two additional bedrooms, a living room, a dining area, a kitchen, two balconies, and two more bathrooms. With separate bedrooms for children or visitors, everyone can enjoy a comfortable and luxurious living environment.