Benefits of Living in a Condo in Pasig
2 Min. Read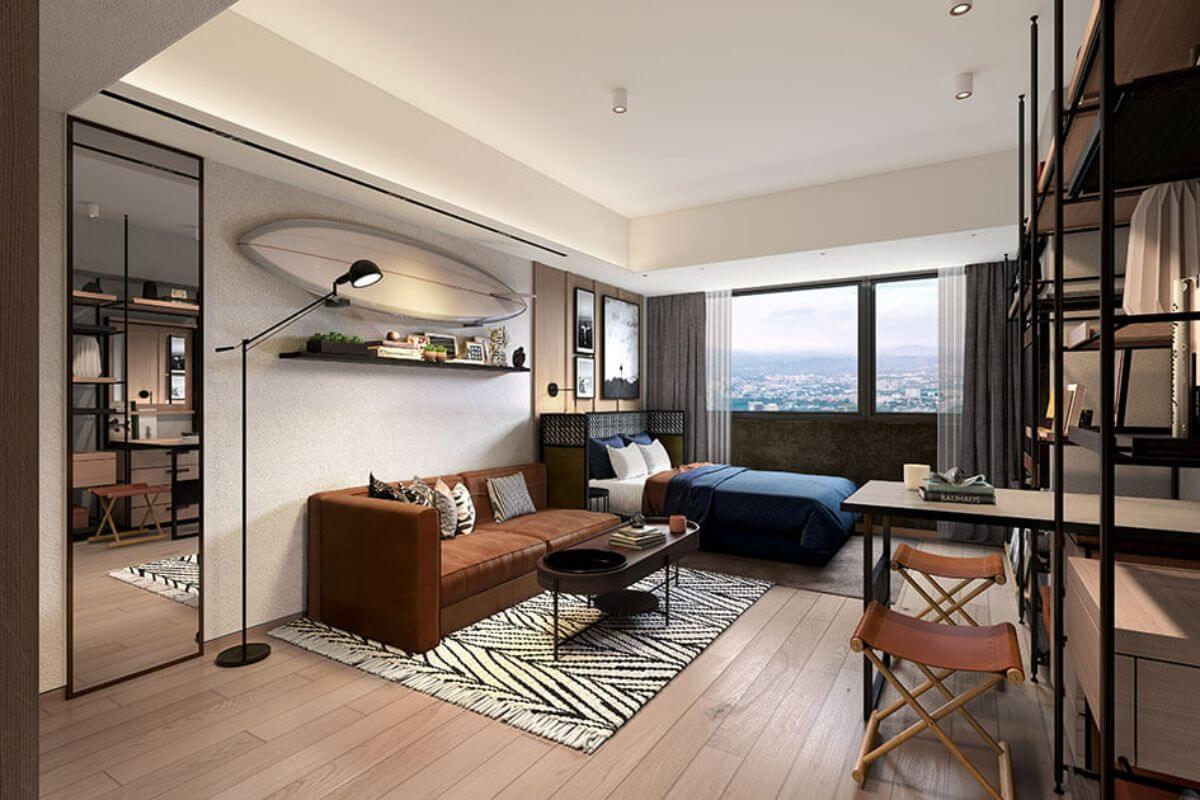 What are the benefits of living in a condo in Pasig?
Convenience and accessibility
Amenities at your doorstep
Community and networking
Security and maintenance
Investment potential
Overview

One must experience both the early morning hustle as hundreds of people race to their workplaces and the late night serenity as they stroll through the city's well-lit streets on their way home if they want to claim to live and enjoy the benefits of living in a condo in Pasig City. Due to its convenience and style of life, the city has drawn many families, young professionals, and even foreigners despite being one of Metro Manila's most notable commercial and industrial hubs.
In the ever-changing urban landscape, residents' choices and lifestyles evolve in harmony with the city's transformation. The rising popularity of condominium living has positioned Pasig City as a true embodiment of contemporary living, skillfully intertwining modernity with comfort.
This dynamic locale offers a unique blend of convenience and ease that caters to the needs of today's active individuals and families, embodying the essence of a modern and well-rounded lifestyle. Among the many cities in Metro Manila, Pasig remains one of the hot spots for both young professionals and families.
In this article, we will explore the different benefits of living in a condo in Pasig, a bustling city in the nation's capital.
Convenience and Accessibility
Ever found yourself in need of essentials with nowhere near to shop?
Living in Pasig City's upscale condominiums provides swift connections to essential destinations. Nestled at the heart of bustling economic hubs and comprehensive transportation networks, enjoy unparalleled accessibility. It's not just a place to stay; it's a lifestyle meticulously designed for convenience, blending residence and ease seamlessly.
Apart from convenience, an address within arm's reach of renowned businesses means your professional aspirations are effortlessly within grasp. Yet, as the sun sets, you retreat to a haven of serenity, away from the city's hustle, while being just steps away from its vibrant pulse. This is urban living redefined, where every facet of your life finds its perfect equilibrium.
Amenities at Your Doorstep
These residences like Laya by Shang Properties redefine the benchmarks of modern living, offering swimming pools and state-of-the-art fitness centers.
There's a space for everyone whether you want to go on a quiet morning walk, host a small gathering, or play with your kids. These condominiums in Pasig provide you with the space and amenities for it.
Community and Networking
In Pasig City's exceptional condos, you'll uncover more than just homes – they serve as gateways to a thriving community buzzing with chances to connect and engage. Going far beyond their elegant exteriors and thoughtfully crafted interiors, these dwellings spark a feeling of liberation, togetherness, and camaraderie among like-minded residents.
In this vibrant urban setting, where professionals and creatives converge, you're at the hub of potential. Opportunities for business partnerships, collaborative projects, and meaningful friendships are within arm's reach, enriching both your home life and career ambitions.
This encapsulates modern, refined living – where you're not simply a resident, but an integral part of an interconnected community that embraces diversity, nurtures personal growth, and embodies a stylish, contemporary spirit.
When it comes to your sanctuary, security and peace of mind should always be on your top priority list. These exclusive units in Pasig City understand the significance of worry-free living and an exciting lifestyle, so they prioritize top-tier security measures and meticulous maintenance.
State-of-the-art security systems, including CCTV monitoring, secure access points, and trained personnel, are in place around the clock. Whether enjoying a relaxing evening at home or embarking on a journey, you can trust that your haven is well-guarded.
But security isn't the only consideration. The hassle-free maintenance provided for the residents gives you more time to enjoy life's little joys rather than stress about maintenance. As a resident, you won't need to handle immediate maintenance tasks or upkeep. Living in a perfectly kept environment has the benefit that you can indulge in the opulent amenities, discover the lively neighborhood, or pursue your unique
Investment Potential
Beyond the appealing lifestyle benefits, owning a unit in the city is a promising avenue for securing your financial future over the long haul. This presents an insightful opportunity for forward-thinking investors to immerse themselves in the comforts of contemporary living and tap into the lucrative prospects of this burgeoning urban landscape.
The trajectory of home values in Pasig City has displayed a consistent upward trend of 54.7% at the end of 2022, according to data collected through the Dot Property Group network of websites, igniting a notable surge in the local real estate market. As the city continues its upward trajectory, the demand for strategically situated and thoughtfully crafted condominiums remains resolute.
By embracing condominium ownership, you strategically position yourself to harness the potential growth in property value over time, leveraging the dynamic momentum of this thriving metropolis to your advantage.
Key Takeaway
There are a lot of benefits of living in a condo in Pasig City that cater to your immediate needs and long-term aspirations. This distinctive offering that appeals to professionals, families, and individuals looking for a vibrant and happy life is made possible by combining urban convenience, lifestyle amenities, and investment opportunities.
If you're ready to embrace a lifestyle that embodies the essence of Pasig City's finest, take the next step with Laya. Connect with us today to explore the exquisite living spaces, exceptional amenities, and the promise of a future that blends both comfort and investment potential. Your journey towards refined living begins with Laya by Shang Properties.
Live in a place that inspires
Share your details here or email us at hello@layabyshang.com and we'll attend to your queries as soon as we can.