Shang Properties as beacon of elegance
2 Min. Read
By Ar. John Ian Lee Fulgar | On https://inqm.news/tdro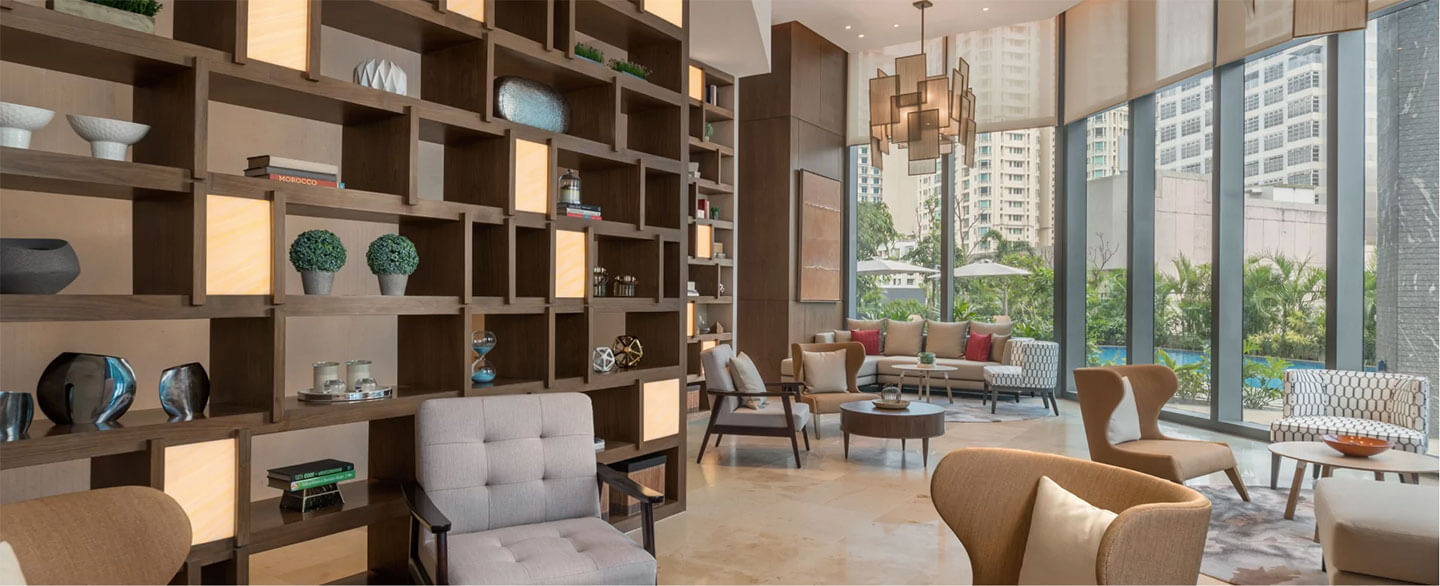 Shang Properties' foray into residential development showcases a distinctive fusion of elegance and functionality.
As a prominent property developer and a subsidiary of the esteemed Kuok Group, Shang Properties Inc. has established itself as a key player in the office, retail leasing, and residential development within the Philippines.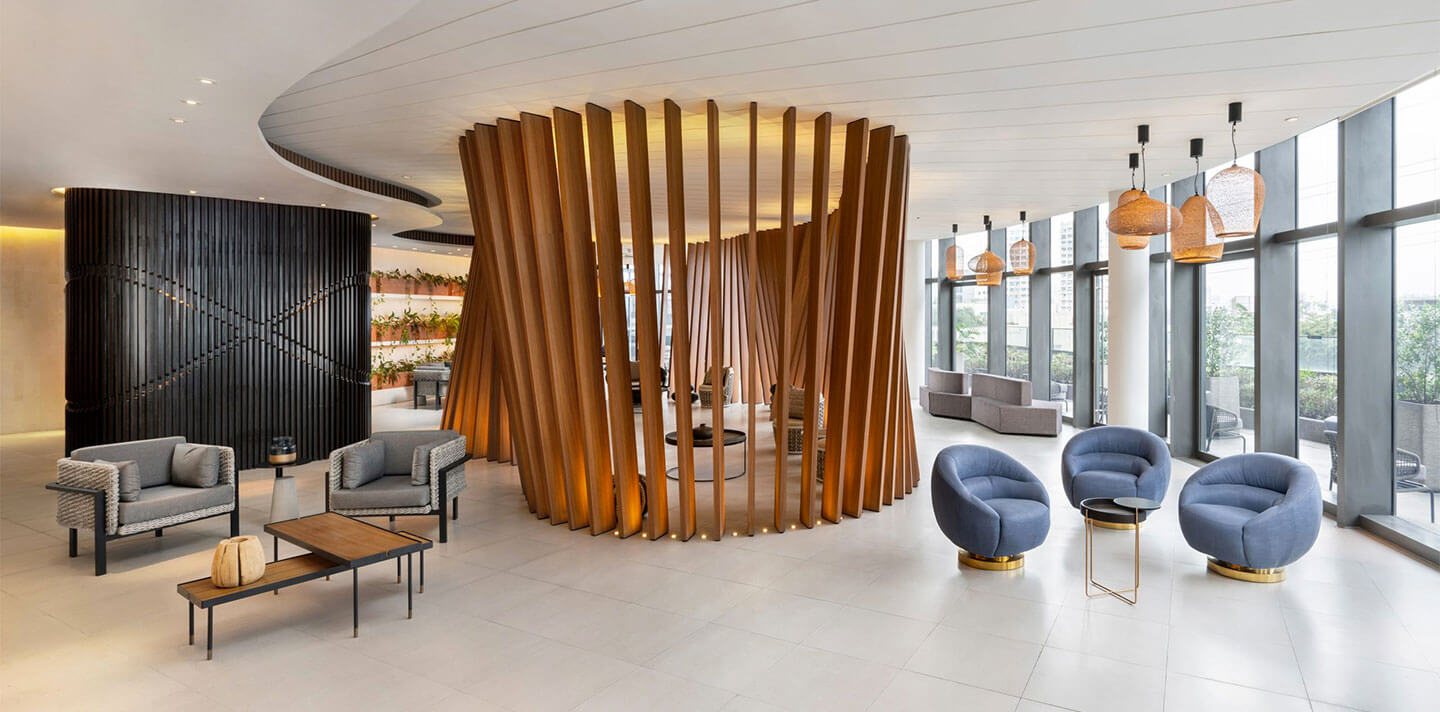 The powerhouse behind the properties
Founded in 1949 by Robert Kuok, the Kuok Group began its journey with sugarcane plantations. Over the years, the group has diversified its portfolio and now oversees a wide range of businesses, including real estate, beverages, newspaper publishing, mining, and finance. Notably, their hospitality business encompasses renowned brands like Kerry Hotels, Shangri-La Hotels, Shangri-La Resorts, Traders Hotel, and Hotel Jen.
Crafting residential masterpieces
Shang Properties' residential developments are distinguished by a remarkable fusion of elegance and functionality.
An exceptional example is Haraya Residences, a vertical gated village nestled in the heart of Bridgetowne Estate, Pasig City. Boasting meticulously designed outdoor amenities spanning over 2,500 sqm, including a tropical pool, kiddie pool, jacuzzi, children's play area, and serene garden spaces, Haraya Residences offers a tranquil haven amidst the vibrant urban landscape. Indoor amenities such as The Veranda, The Tea Room, The Chef's Kitchen, and The Studio further enhance the residents' lifestyle, catering to social gatherings, intimate occasions, and collaborative work.
Aurelia Residences, situated in the bustling central business district of Bonifacio Global City, envelops residents in a sense of place and sanctuary with its timeless Italian elegance and secure architecture.
For an exclusive resort-inspired living experience, Shang Residences at Wack Wack stands adjacent to the renowned heritage golf club, The Wack Wack Golf & Country Club, providing a tranquil retreat amidst the city.
Shang Salcedo Place, an exclusive 67-story residential condominium, harmoniously blends serene home living, world-class service, and the convenience of proximity to the central business district.
The Rise Makati exemplifies the perfect marriage of world-class architecture, interior design, and Shang Properties' commitment to superior craftsmanship, resulting in a distinctive residential and commercial development.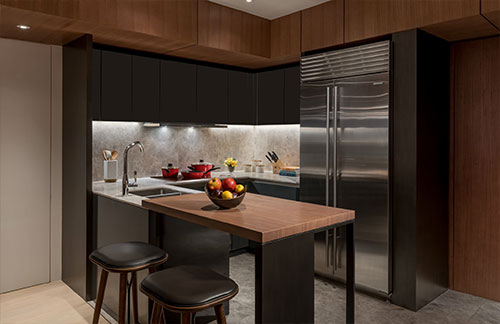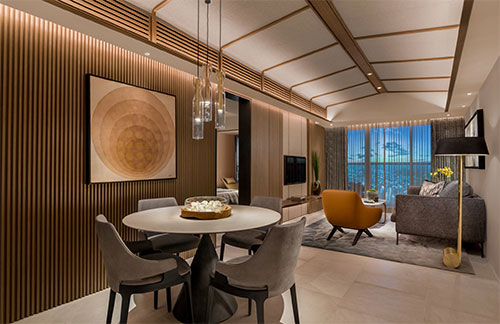 Luxurious amenities is a Shang signature
At the core of Shang Properties' developments lies a distinct focus on thoughtfully designed amenities that cater to the diverse needs and preferences of its residents. These meticulously crafted amenities, characterized by their elegant and functional qualities, elevate the living experience, transforming each Shang property into a unique and personal sanctuary.
Setting the pace for luxury real estate
Shang Properties, with a vast landbank of over 500 hectares in prime locations earmarked for future development, continues to shape the landscape with iconic properties. Each meticulously crafted property offers a luxurious and comfortable living experience, earning it the distinction as the top choice for discerning buyers.
Setting itself apart in a competitive market, Shang Properties embraces a unique approach to property development that seamlessly blends aesthetic excellence with functional design. This commitment to quality, attention to detail, and understanding of its clientele's lifestyle needs positions the company as a leader in the high-end property market.
As the Philippine real estate market evolves and expands, Shang Properties remains at the forefront, creating extraordinary, high-end properties. With an unwavering commitment to quality, innovative design, and unrivaled service, the company continues to set the standard for luxury real estate in the country.
Live in a place that inspires
Share your details here or email us at hello@layabyshang.com and we'll attend to your queries as soon as we can.